The Vermont Review
Rock in the Name of Progress (Part I- "From the Beginning")
By Brian L. Knight
progressive \Pro*gress"ive\, a. [Cf. F. progressif.] 1. Moving forward; proceeding onward; advancing; evincing progress; increasing; as, progressive motion or course; -- opposed to retrograde. (Websters Dictionary)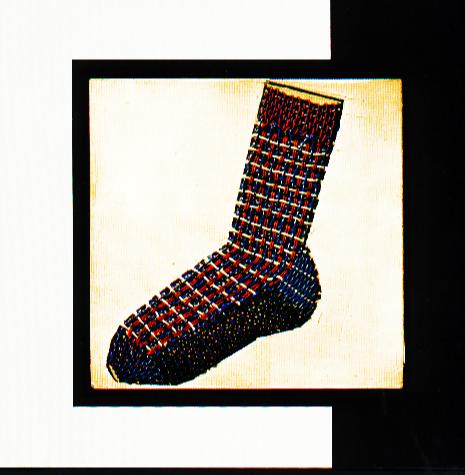 "Guitarist/writer seeks receptive musicians determined to strive beyond existing stagnant forms". This was an advertisement that guitarist Steve Hackett placed in the Melody Maker during the late 1960s that eventually united him with the band Genesis. In the years following, Hackett and Genesis would live up to the standards that were voiced in the ad. Through albums like Nursery Cryme, Foxtrot and Trespass, Genesis took their music beyond "stagnant forms" and the band became the harbingers of a musical phenomenon known as progressive music. This musical form would take a roller coaster ride over the next three decades experiencing intense popularity and then sinking into virtual nonexistence and then an eventual revival. In the next five issues of the Vermont Review, we will discover that progressive music went much further beyond the music of Genesis. We will come across some the lesser known, but equally innovative peers of Genesis as well as modern representatives of the genre. Let us begin.
Progressive Rock, as the name itself suggests, does not belong is some musical time vacuum – it is always moving forward and developing. Despite this sense of musical evolution, progressive bands have drawn upon many aspects of world music such as American jazz and blues, European classical music, African poly-rythyms and Middle Eastern instruments, to create an individually distinctive sound. Progressive music suggests forward motion and non-regression but like human knowledge, the genre's growth is empirical - elements of old music styles are combined together to create a new sound. There are numerous examples of progressive's retro nature. Keith Emerson's first band, the Nice, was known for playing elaborate versions of Bach while bands like Renaissance and Gryphon elaborated upon traditional American and English folk tales. King Crimson's In the Court of the Crimson King and the numerous Rick Wakeman solo projects about King Arthur and Henry VII alluded to medieval times. Although they played spaced out blues influenced pyschedelia, Pink Floyd received their name by combining the names of two American blues singers – Pink Anderson and Floyd Anderson. Pink Floyd continuously used the Second World War as a point of reference and the ultimately paid respect to ancient times by playing an audience-less concert at the ruins of Pompeii.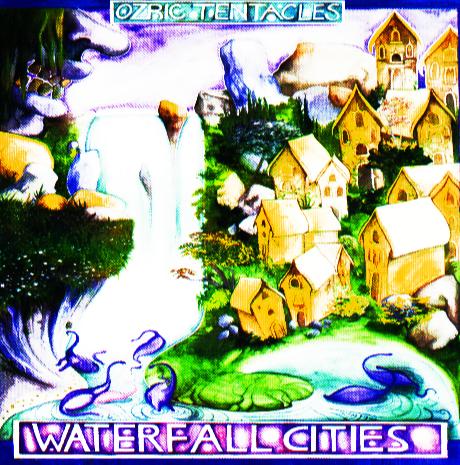 There was also a tendency for progressive bands to look towards historic and contemporary literary works for song and band name inspirations. Pink Floyd first big album was Piper at the Gates of Dawn which was the name of a chapter from Kenneth Green's The Wind in the Willows. England's the Soft Machine found its name through the pages of William S. Burroughs while America's Styx harks straight to Greek Mythology. Renowned science fiction writer, Michael Moorcock was the lead singer for Hawkwind for a number of years while Happy the Man found its name from the pages of the Bible. The reoccurring highlight of a Hawkwind show was singer Robert Calvert's rendition of Steppenwolf while Yes' rather indulgent 1973 concept album, Tales from Topographic Oceans, was singer Jon Anderson's own interpretation of the scriptures laid out in Paramhansa Yogananda's Autobiography of a Yogi.
Although the genre is often associated with the symphonic hits of Yes and Genesis during the 1970s, there have been countless other bands in countless other decades from countless other countries who have played countless different styles of progressive rock. To many, progressive rock, with its complex compositions and intense instrumentals, is often considered as pretentious and overindulgent. From a technical point of view, progressive music is characterized by lengthy compositions, technical dexterity, odd time signatures, and changing tempos. To many, the music was too complicated compared to the simplicity of American R&B or Folk derived songs. To others, it was exactly these abhorred complexities that made progressive music so appealing. Some people like simple catchy songs to hum to while others preferred the thought process that is involved with listening to progressive music. Another characteristic is that progressive rock is typified by tales of fantasy worlds – Tolkien's The Hobbit set to a mind-blowing soundtrack. There is no better example of this style than the French bands Magma and Gong who both created completely mythical worlds to set their music to. It would be futile to try to defend against the attacks of progressive music's complexities, so what the Vermont Review is going to do, is provide an overview of the diversity of the genre.
As aforementioned, bands like Emerson Lake and Palmer, Yes and Genesis dominate the media's representation of progressive rock. These "symphonic bands" (for their songs' structures resemble symphony pieces) are only the tip of the progressive rock iceberg. There are ambient bands like the works of Brian Eno. There is art-prog rock produced by likes of early Roxy Music and David Bowie. There are the progressive folk of Gryphon and Renaissance. There is the electronic rock of Tangerine Dream. There is the jazz-fusion of Mahavishnu Orchestra. There is the avant-garde rock of Henry Cow. There is the Canterbury scene represented by Caravan and Hatfield of the North. There is the chamber-classical music of Univers Zero. There is the space rock of Gong and Hawkwind. There are so many different styles and approaches within the progressive rock and by default of the media, it seems to all come from Europe.
As a general rule, America found its roots in R&B, folk and jazz while Europe was grounded in traditional western classical music. During the 1960s, when rock & roll began its steady rise, American bands like the Jefferson Airplane arose from folk, the Doors found their roots in traditional blues and the Byrds tipped their hats to country. In England, there were bands that mirrored the American R &B sound established by Chuck Berry and Bill Haley, most notably the Beatles and the Rolling Stones. Every English band followed the pattern (a.k.a. The British Invasion) before developing their distinctive sounds. Members of bands like Pink Floyd, Genesis and Yes all started playing rock & roll in the tradition of American R&B and then branched out into their own unique style. This is best exemplified by the English band Wilde Flowers who played Beatles influenced rock and roll but whose members eventually fragmented to create progressive music stalwarts such as Caravan, the Soft Machine and Gong.
In many cases, this discovering of personal style involved their returning to their educational roots. Many English musicians spent their youth learning music by being subjected to European classical music. Their teachers successfully beat the music into their pupil's heads, which resulted in musicians like Rick Wakeman, Keith Emerson and Steve Howe never shaking their love of the classics. When listening to any of these artists (or their bands) albums, you will find concertos, fugues and covers of Bach and Beethoven. Works like these is why progressive music is often considered excessive, for the music is based on complex song structures and virtuosity playing while American rock and roll was good old, simple backbeat driven rhythm and blues.
Perhaps it was this trans-Atlantic rift that thwarted progressive music's popularity in the United States. When looking back, it was only the shorter, more rocking tunes such as Yes' "Roundabout" or catchy ballads like Emerson, Lake and Palmer's "Lucky Man" that captured the American audience. In contrast, old Genesis is virtually unknown in the United States. Ask an average American to name their favorite Genesis song and the answer will range from "Abacab" to "Mama" to "I Can't Dance.' You will hardly ever hear "Supper's Ready" or "The Return of the Giant Hogweed". Similarly, when King Crimson first toured the United States in the late 1960s while supporting their debut album, In the Court of the Crimson King, they were practically booed off stage by the flower power craving American hippies. When looking at the poster collection for Bill Graham's Fillmore West and East concerts and Chet Helm's Family Dog concerts, the representation of English progressive music was left to a few appearances by Pink Floyd, the Soft Machine's two tours as the opening act for Jimi Hendrix, and a few sporadic appearances by the Crazy World of Arthur Brown, the Nice and King Crimson. When Progressive music finally did capture the American audiences, it arrived from the robust rocking light show extravaganzas of Styx and Kansas.
Due to America's knowledge of just a few European progressive rock bands, we are now left an opportunity for infinite discovery. There are countless bands that came out of the British Isles while France, Germany and Belgium have all made significant contributions to the development of progressive music. Even Japan has made contributions through bands like Bondage Fruit. One of the most under-appreciated pools of musical talent arrives from what is known as the Canterbury Music scene in England. From this grouping of musicians, which was similar to 1960s San Francisco in regards to a gathering of musicians, great progressive bands such as Matching Mole, Henry Cow, Caravan, Hatfield and the North, National Health, and the Soft Machine came to fruition. Without making too much of a generalization, these band names are virtually unknown in the United States, yet the musicians who comprised these groups are some of the best to ever live and perform. Musicians like Daevid Allen, Kevin Ayers, Richard Sinclair, Dave Stewart, Steve Hillage, Elton Dean, Hugh Hopper, Pye Hastings, Chris Cutler, Fred Frith and Mike Ratledge are all veritable legends in England but amount to practically nothing in the United States.
All of the players who comprised these bands were like one big happy family as there was a tremendous crossover from one band to the other. While most things in life seem to be based on competition, musicians are grounded in cooperation and unity. Drummer Bill Bruford best exemplifies this. Over the course of his musical career, he has gone in and out of King Crimson, Genesis, Yes, National Health, U.K. and many more. Keith Emerson left the Nice, Greg Lake left King Crimson and Carl Palmer left the Atomic Rooster to form Emerson, Lake and Palmer. Robert Wyatt, Hugh Hopper, and Kevin Ayers (all members of the Soft Machine) were originally in a band called the Wilde Flowers with Pye Hastings, Richard Sinclair, David Sinclair and Richard Coughlan (all Caravan founding members). Ex-Egg keyboardist Dave Stewart, drummer Pip Pyle were the driving force in both Hatfield and the North and National Health. These two bands were also the home to guitarist Phil Miller who originally started Matching Mole with future Soft Machine leader Daevid Allen who left after the first Softs album to form Gong with another ex-Egg member, guitarist Steve Hillage. It all adds up to one very confusing rock and roll family tree.
The best example of this inter-league free agency arrived in the early 1980s with the supergroup Asia. Although their sound appealed to the pop audiences, especially with the advent of Music Television, Asia's roots were deep in progressive music. The band first came together in 1982 with the quartet of former King Crimson bassist John Wetton, Emerson lake and Palmer drummer Carl Palmer, and Yes members, guitarist Steve Howe and keyboardist/vocalist Geoff Downes. Perhaps nothing was more indicative of the MTV influences more than the presence of Downes. Through his first band, Buggles, Downes holds the distinct honor of being the first video ever shown on MTV – the prophetic "Video Killed the Radio Star". The core quartet only made two albums together, but over 14 years, Asia released a total of six albums with various lineups. In 1999, Snapper Music (http://www.snappermusic.com) released Anthology, which covers the entire career of the group, including remakes of hits from their early years – "Only Time Will Tell", "Heat of the Moment" and "Don't Cry". With their great lineup, their Roger Dean covers (the man responsible for the majority of Yes' album covers) and their distinctive logo, Asia had all the makings of a progressive supergroup, but musically they were like Toto - talented musicians writing catchy pop tunes.
The closest characteristic that Europe classical music shared with American rock and roll was psychedelic rock. While San Francisco was embroiled in Acid Trips, Human Be-Ins and the Grateful Dead, there were equal events occurring in England. The most notable was the 14 Hour Technicolor Dream in which English psychedelic bands such as Pink Floyd, the Soft Machine and the Crazy World of Arthur Brown played spaced out music for thousands of drug induced hippies. Just as the Acid Tests and then 1967's Human Be-In semi-officially launched the American psychedelic era, the 14-Hour Technicolor Dream brought forward the psychedelic/progressive era in England. Just as San Francisco was home to legendary music venues such as the Fillmore West, the Avalon and the Winterland; London had its Middle Earth, Roundhouse and Gandalf's Garden. Both the Middle Earth and Gandalf's Garden further exemplified the fantasy characteristics of progressive music, as both names alluded to the literary works of Tolkien. In regards to the actual bands, Pink Floyd and the Soft Machine are often excluded from the genre of 'progressive music' for their style remained true to American jazz and blues and there was a less symphonic flare to them.
Psychedelic music has been the lynchpin between American R&B and English progressive for the last three decades as bands such as Hawkwind and Gong were often to complex to be considered straightforward rock and roll and far too improvisational for the high demands of arty progressive rock. Even with this progressive/psychedelic rock relationship, there were some bands that defied all characteristics of classical (i.e. Yes), ambient (i.e. Tangerine Dream), jazz (i.e. The Soft Machine) and R&B(i.e. Hawkwind). These bands became the leaders of the Rock in Opposition (RIO) movement which came to fruition during the 1970s at the beset of rock avant-gardists Henry Cow. While touring through Europe, the members of Henry Cow met similar bands who combined elements of jazz, classical, chamber and rock to create a style of music that was overtly different than anything that was heard in the mainstream. RIO was a collective of bands such as England's Henry Cow, Germany's Faust and France's Magma who bound together to promote their unique style of music. East Side Digital has captured the leaders of the RIO Movement with their re-releases of Henry Cow while Cuneiform has re-released Belgium's answer to RIO, Univers Zero and today the movement is being revisited through bands like Colorado's Thinking Plague.
In the following issues, we are going to take a tour of progressive music. We will visit the legacies of Yes and King Crimson, space rock pioneering by Hawkwind and Gong and their present day incarnations, RIO leaders Henry Cow and jazz-fusion pioneers the Soft Machine. In the following issues we will also cover artists/bands young and old and the many different countries that they call home. We will head from classically influenced chamber music to psychedelic techno grooves and everything in-between. We will visit the freshest faces to hit the scene and the old guard whose work is as fresh and exciting today as it was thirty years ago. Most importantly, we also visit (and revisit) the small record labels who make this music available to the public.