Special CD Review: The South Is Doing It Again: The Capricorn Chronicles
By Brian L. Knight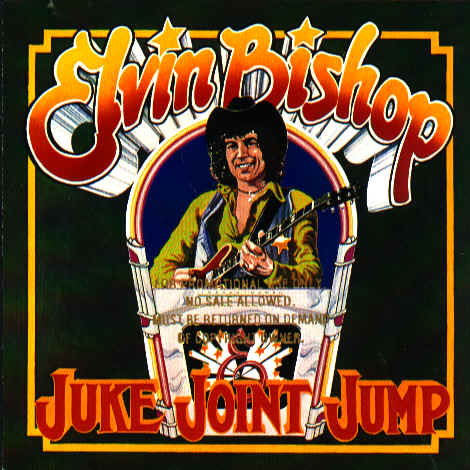 During the 1960s and 1970s, Capricorn Records were the reigning rulers of both R&B and southern rock. Formed in 1969 in Macon, Georgia by Jim Walden, Capricorn (Walden's zodiacal sign) Records signed some of America's most definitive music. Through bands ranging from the Allman Brothers Band to Otis Redding, Walden rose quickly to the top of the music industry and in 1975, he net worth was approximately $20 million. Walden's power and prestige culminated in the late 1970s when he produced a series of benefit concerts for Jimmy Carter – not only had his influence captured the music industry but it also permeated into the political/social arena. Just as Walden's career was characterized by success and excess, his life also had its downsides. He experienced the youthful deaths of his two musical proteges of Otis Redding and Duane Allman and in 1979, he filed Chapter 11 and saw his media empire get reduced to nothing. To add further pain, Walden sunk into a seven-year pit of alcohol and cocaine abuse in which his holdings were depleted to nothing. Somehow, Walden dug himself out of his abuse in 1986 and resurrected the Capricorn labels through the help of Warner Brothers and then Sony. Through his hard work and an ardent dedication to nurturing bands, Capricorn has experienced a revival especially with the signing of acts such as Galactic, 311, The Aquarium Rescue Unit, Cake, Widespread Panic and Fools Progress. Although looking towards the future with these new acts, Capricorn has not denied its illustrious past. Through its Capricorn Chronicles re-releases, the label has resurrected some of the best southern rock from the recent past. The best of these recordings have come from Alex Taylor, Livingston Taylor, Wet Willie, Elvin Bishop and White Witch.
White Witch (Capricorn Chronicles)
1972 was a good year for both progressive music, hard rock and Glam rock. David Bowie released Rise and Fall if Ziggy Stardust and the Spiders from Mars; T-Rex released Slider; Pink Floyd cut Obscured By Clouds; Yes released Close To the Edge and Alice Cooper recorded Schools Out. If you were a youth in 1972 and you wanted all of these albums, which would you choose? The answer would be "None". The answer would lie with Florida's White Witch. In 1972, White Witch, who was the south's and Capricorn record's answer to the hard rock/Glam/progressive sounds, released this debut album. The quintet consisted of vocalist Ronn Goedert (who had to be an influence on Axel Rose); guitarist Buddy Richardson (whose work is reminiscent of Mick Ronson and is mysteriously missing from the liner notes); organist Buddy Pendergrass (who loved Jimmy Smith but sounded like Keith Emerson); bassist Beau Fisher and drummer Bobby Shea. The songs on this album possess a little of everything: Beatles-like harmonies on "You're the One"; the jazzy sounds of "Sleepwalk"; the progressive extended jams of "Don't Close Your Mind" and the all out rocking "Home Grown Girl (which was apparently written in the band's dressing room before opening for Alice Cooper). White Witch is a great find for all fans of seventies music and a "must get" for somebody who wants some new music but don't want to listen to anything that was recorded after 1979.
Livingston Taylor/Over the Rainbow
Livingston Taylor was the younger brother of the popular folk-rocker James Taylor. Unlike the older Alex Taylor, who sang the blues and rocked out a little harder, Livingston assumed the same mold as James. The two share the same distinct voice and tell stories of love gained and love lost. 1973's Over the Rainbow was Taylor's third album and one of his best. James Taylor and Carly Simon join in for background vocals throughout the album. Over the contains versions of George Harrison's "If I Needed Someone" and popular "Somewhere Over the Rainbow." The real gems lie with the albums nine originals such as "Blind", "Rodeo" and "Let Me Go Down." The album is anchored by bassist Tony Levin, who seems out of place on this album, for he would gain popularity by laying bass bombs down for the likes of King Crimson, Peter Gabriel and Al Di Meola. The album also features the great vibraphone player Mike Manieri and Allman Brothers Band keyboardist Chuck Leavell.
Wet Willie/The Wetter the Better
Wet Willie first came together in Macon, Georgia in 1969 and lasted till about 1982. Consisting of Jack Hall (bass), John Anthony (keys), Jimmy Hall (harp, vocals, sax), Ricky Hersch (guitar), Lewis Ross (drums) and Michael Duke (piano), Wet Willie provided a little extra flavor to the existing southern rock sounds already established by the Allman Brothers, Marshall Tucker Band and Lynard Skynard – a little soul and funk. Wet Willie had all of the capabilities to rock out hard with their contemporaries but with the presence of back-up singers (The Willettes) and horn sections, Wet Willie's music seemed to be a little more polished. The Wetter the Better was Wet Willie's last studio album for Capricorn Records and its is full of quality roots rock and roll. "Ring you Up" is classic Motown soul. "Baby Fat" is seventies disco-rock in a nutshell. "Comic Book Hero" is the ballad of ever child's favorite person, yet relays the loneliness of being a superhero. The album's final cut, "Everybody's Stoned", is not a celebration of partying but rather a sad commentary about our society. Just like all of Capricorn re-issues, The Wetter the Better is a journey back in time when rock and roll reigned supreme. The release is perfect for long time fans of Wet Willie who have been unable to get Wet Willie's stuff on CD and for younger music fans looking for some new discoveries.
Elvin Bishop/Juke Joint Jump
Born in Tulsa, Oklahoma moved to the Windy City in 1959 on an academic scholarship. It was in Chicago where Bishop met the great Paul Butterfield and became embroiled in the blues. For the next ten years, Bishop would serve as the axeman for Butterfield where his guitar work can be heard all over the classic Butterfield album East-West. Throughout the late 1960s, the Fillmore West might has well been Bishop's home away from home as he shared the stage with guitar greats such as Jimi Hendrix, Carlos Santana and Eric Clapton. As the decade entered the 1970s, Bishop embarked on a solo career and Juke Joint Jump was his 1975 effort. The title track can be best labeled as country-funk with Bishop using the same energy as Luther Allison and pianist Phil Aaberg taking wicked solos. "Calling Cows" is a straightforward blues number with a rhythm similar to ""Willie and The Hand Jive" and "Hey Bo Diddley". Stephen Stills joins in on acoustic guitar for "Rollin' Home." The album is the patented Bishop blend of blues, jazz, gospel, rock & roll and R&B from beginning to end. Elvin Bishop may be best remembered through Charlie Daniel's "South's Gonna Do It Again": "Elvin Bishop sittin' on a bale of hay, he ain't good lookin' but he sure can play."
Alex Taylor/Dinnertime
Alex Taylor is the oldest brother of Livingston and James Taylor. While his two siblings manifested the "sounds of Martha's Vineyard" through their own songs, Alex took a more rocking approach to his music by covering other people's songs. Dinnertime features versions of Randy Newman's "Let's Burn Down the Cornfield", Stephen Still's Four Days Gone, Bob Dylan's "From Buick Six" as well as five other tunes. The opening song, "Change Your Sexy Ways", is the sole Taylor original which he co-wrote with Allman Brother's keyboardist Chuck Leavell. In comparison to the distinct voicing of James and Livingston, Alex' approach was more soulful and characterized by the blues. This is best signified by a great version of Howlin' Wolf's "Who's Been Talkin'" Dinnertime was recorded at the famous Muscle Shoals Sound Studios in Sheffield Alabama and Taylor was joined by Allman Brothers' veterans Leavell, Bill Stewart, and Jaimoe Jai Johanny.
This is quite a selection of music: from folk to Glam, Capricorn covered a lot of musical bases. Coupled with the 1990s funk of Galactic; the psychedelic-jazz of the Aquarium Rescue Unit and Chicago Blues of the Freddy Jones Band, the Capricorn tradition of providing good music continues to this day. The one thing in common between the Capricorn of the 1970s and the Capricorn of the 1990s is the label's dedication to nurturing quality acts. The label has never had the unilateral goal of signing one-hit wonders and overnight successes. The label looks for acts that possess integrity and musical depth. That is why the label had 19 Gold, 10 Platinum and 6 Multi-Platinum albums during the 1970s and acts such as Widespread Panic and Galactic sell out concert halls nationwide and groups like 311 are selling albums in the millions.